ADT Fire Alarm Monitoring In Boston
ADT Has Your Back With Boston Fire Alarm Monitoring
Every moment matters during a fire, flood, or CO leak. When your Boston fire alarms or other security devices sense an emergency, they will instantly contact ADT. Upon detection, a live representative will reach out to you and emergency personnel. Now you can concentrate on guiding your family to safety knowing that emergency responders are coming quickly.
Standard fire alarms warn you of smoke via sound. Unfortunately, beeps only help when you're in the house. ADT fire alarm monitoring stays on 24/7, and a live person is always there -- even when you're traveling for the holidays. After all, emergencies can happen when you're gone: electrical outlets can spark, heating units can discharge gas, and windows can break from severe weather.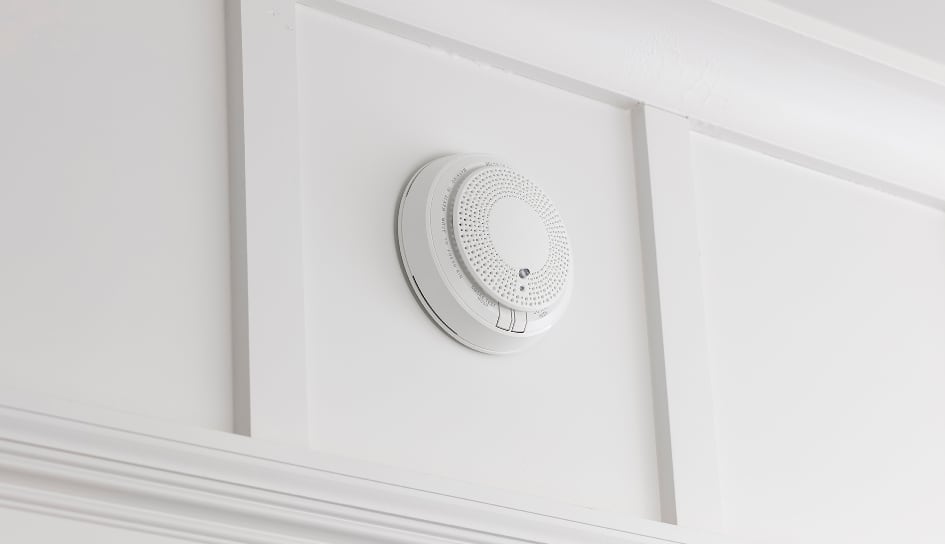 How ADT Fire Monitoring In Boston Functions
Your Boston fire detectors can perceive both smoke and room temperature. When an immediate uptick in heat or excessive smoke trips the alarm, it immediately notifies your ADT monitoring location. A live agent will rapidly answer the call and place your emergency plan into action.
Once notified, the monitoring pro contacts you through your mobile phone or ADT wall panel. They'll check in on your family and determine if you should receive any other help. They will also reach out to the fire department in your stead so that the cavalry reaches you with little delay. ADT fire monitoring in Boston grants you peace of mind when you're at home -- and is absolutely vital when you're gone. You could find emergency professionals at your door even before you make it back yourself!
ADT Monitoring Gives You More Than Fire Protection
A monitored home smoke alarm in Boston alerts you to the first hint of fire, wherever you may be. But a smoke detector is only one device that works well with ADT monitoring. You can also get ADT monitoring when you install these other security components:
Flood Detectors: Install your Boston flood detector behind a toilet or by a sump pump. When its sensors discover leaking water, it will notify you and your monitoring station. A monitored CO detector notifies you of danger immediately so you can get your family to safety.

Home Health Emergency Services: If you or a family member has a a health emergency, like a cut or allergic reaction, you may need immediate help. With a wearable 2-button medical alarm, you can call your ADT monitoring professional for swift assistance. They'll call local paramedics and family members per your specific security strategy. They'll also stay with you until help arrives on the scene.

Home Alarms and Glass Break Sensors: When a motion sensor or glass break sensor trips, an ADT security technician immediately contacts you to make certain you're safe. Then they alert the designated emergency personnel based on your tailored security plan.

ADT Control and ADT Command: Your ADT station is always in reach with your ADT Control touchscreen panel and the ADT Command mobile app. A simple push of a button tells them that you and your family are out of harm's way. Or receive alerts about triggered alarms with the mobile app while you are traveling and cannot make it home.
ADT Fire Monitoring Works Even When Electricity Fails
ADT smoke detectors and other home protection alarms are paired with a battery backup that can operate up to 24 hours. So, should a storm disable your electricity, you'll be fully guarded with ADT monitoring. Even if your ADT monitoring station loses power from a natural disaster, your monitoring switches to another ADT station.
Get Your Monitored Fire Alarms in Boston Today!
To find out how you can get your family secured with fire and security monitoring, call (617) 430-5865 or fill out the form below. Our professionals will help you find the appropriate security system for your situation and explain how monitoring can protect your family -- even when you're away.