Door And Window Alarm Sensors In Boston
Your main entrance and first-floor windows are still the most likely spots for an invasion. Knowing this fact, it isn't a surprise that window and door alarm sensors maintain their status as critical components for home security packages in Boston. While it's true the technology has been around for decades, you might be surprised at what current sensors have the ability to do.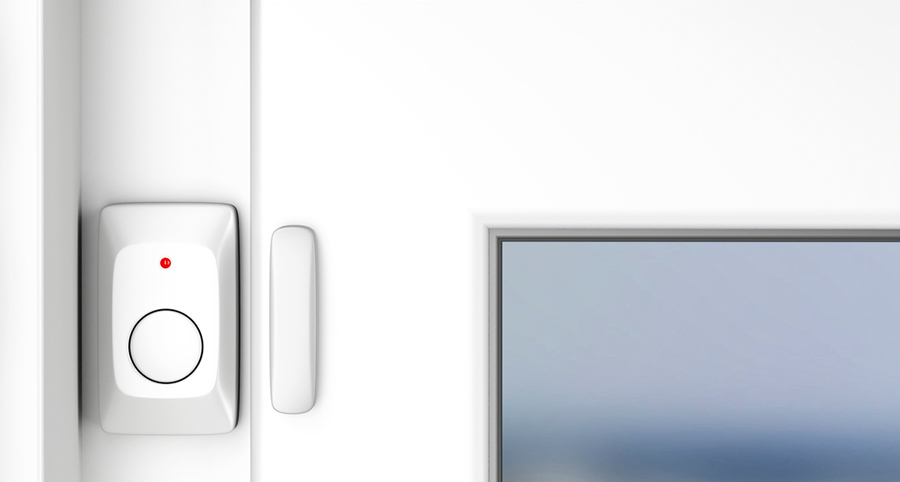 How Do Door and Window Sensors Defend Your Home?
You'll be thankful to know that window and door sensors are part of every ADT package, regardless of whether you choose a streamlined, basic configuration or the most cutting-edge system with video and home automation. Installation is also part of the agreement so you there's no need for you to trouble with it yourself, and you won't need to fret about your sensors being attached accurately.
If you would like to know how window and door alarm sensors function, it's a straightforward, two-part magnetic contact. One piece is fastened to the adjacent frame, and the other is mounted straight to the window or door. You shut your entry and the two contacts connect together seamlessly. When the system is activated and an entrance opens, the magnetic contacts separate and your alarm is triggered. But keep in mind, these advanced devices are able to do quite a bit more than simply set off your alarm.
Perks Of ADT Door And Window Alarm Sensors In Boston
An anchor of your property's protection, window and door alarm sensors supply many advantages, like the following:
Initiate the siren: These sensors signal your high-decibel alarm when a window or door opens when the system is armed.
Instant updates: Would you like to know what's happening at your property when you're away? You have the ability to receive instant updates directly to your smartphone when a sensor is engaged.
24-hour monitoring: You will not only be contacted, your 24-hour monitoring professionals will get a notification too. Your property will be protected, irregardless of whether you're on site or not.
Home automation interactions: Set your security components to operate in a unified manner. You may have your entry lights switch on or set a camera to begin recording if a door or window sensor is tripped. Not only will your alarm sound, you'll be able to catch sight of who tripped the sensor initially.
Streamlined appearance: It will be hard to tell the sensors are even there. They feature a slim design that harmonizes with any decor. You even have the ability to get fully recessed sensors that are concealed from view.
Get the type of connection you want: Select from wireless or wired components contingent on your type of installation. Either way, your home will be more secure.
More useful than previous iterations, door and window sensors in Boston can be expertly integrated into your whole home security package.
Request Your Own Home Security Package In Boston
How would you like to have advanced window and door alarm sensors in Boston that enhance your protection and link straight to your home's automation? That is precisely what you will enjoy when working with your local ADT dealers at Secure24 Alarm Systems. If you would like to see what we can do for you, place a call to (617) 430-5865 or complete the easy form below.